The ItalianModa B2B Mall is operated by ItalianModa.com Srl, an Italian company established in 2000 and based in northern Italy, near Milan.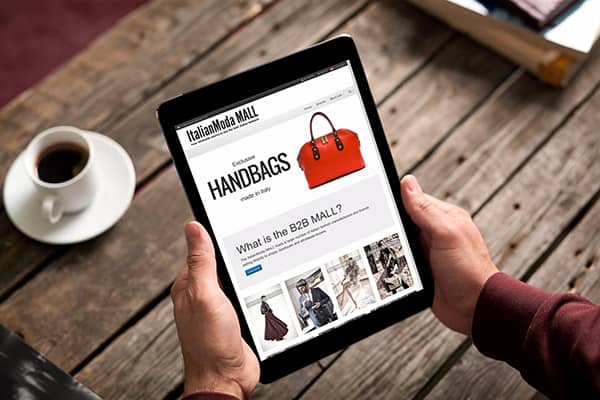 Since then the company is fully committed to developing and maintaining the ItalianModa B2B marketplace, the internationally-acclaimed marketplace where wholesale buyers and companies can find, make contact and build business with qualified Italian fashion factories and brands. If you are looking for Italian fashion suppliers (to import from them or have your products manufactured in Italy), the ItalianModa B2B marketplace is your ultimate source!
In the ItalianModa B2B Mall there are two main characters: buyers and sellers.
Buyers are wholesale buyers (retail shops, online stores, wholesalers) looking for high-quality Italian fashion products from selected Italian factories and brands.

Sellers are Italian companies introducing and selling (wholesale only) a selection of their best products. They take charge of everything related to sales, shipping, and customer service.
ItalianModa.com Srl takes care of the technical and marketing management of the ItalianModa B2B Mall but is absolutely not involved in any sales process.The wholesale buyers using the Mall place an order to one or more Italian sellers joining the B2B platform, not to the ItalianModa.com company. More information about how the Mall works and the conditions of use are available at the FAQs & conditions page.